BENETTON CO. HEADQUARTER « TEHRAN, IRAN »
Benetton Co. Headquarters in Tehran, Iran: An Architectural Marvel
The Benetton Co. Headquarters in Tehran, Iran, is not only a strategic business move but also an architectural marvel. Combining modern design with cultural sensitivity, the building represents the brand's commitment to innovation and sustainability. This article explores the remarkable features of the Benetton Co. Headquarters, showcasing its fusion of modernity and tradition.
A Fusion of Modernity and Tradition
Benetton Co.'s headquarters seamlessly blends modernity with traditional Iranian elements. The contemporary façade integrates intricate geometric patterns and ornamental details inspired by Persian motifs. The design embodies Benetton's respect for local culture while presenting a forward-thinking image.

1. Striking Facade: The headquarters features a bold and innovative design. The use of glass and steel, combined with traditional Iranian motifs, creates a visually captivating blend. The play of light and shadow adds depth, making the building a standout architectural landmark.
2. Green Spaces and Sustainability: The headquarters prioritizes sustainability with rooftop gardens and vertical plantings. These elements enhance aesthetics and contribute to environmental conservation. Renewable energy systems, such as solar panels and rainwater harvesting, further demonstrate the project's commitment to sustainability.
3. Open and Collaborative Spaces: The interior design fosters openness and collaboration. Spacious atriums, flexible workspaces, and communal areas promote interaction, encouraging creativity and innovation. Natural light creates a vibrant and inspiring atmosphere.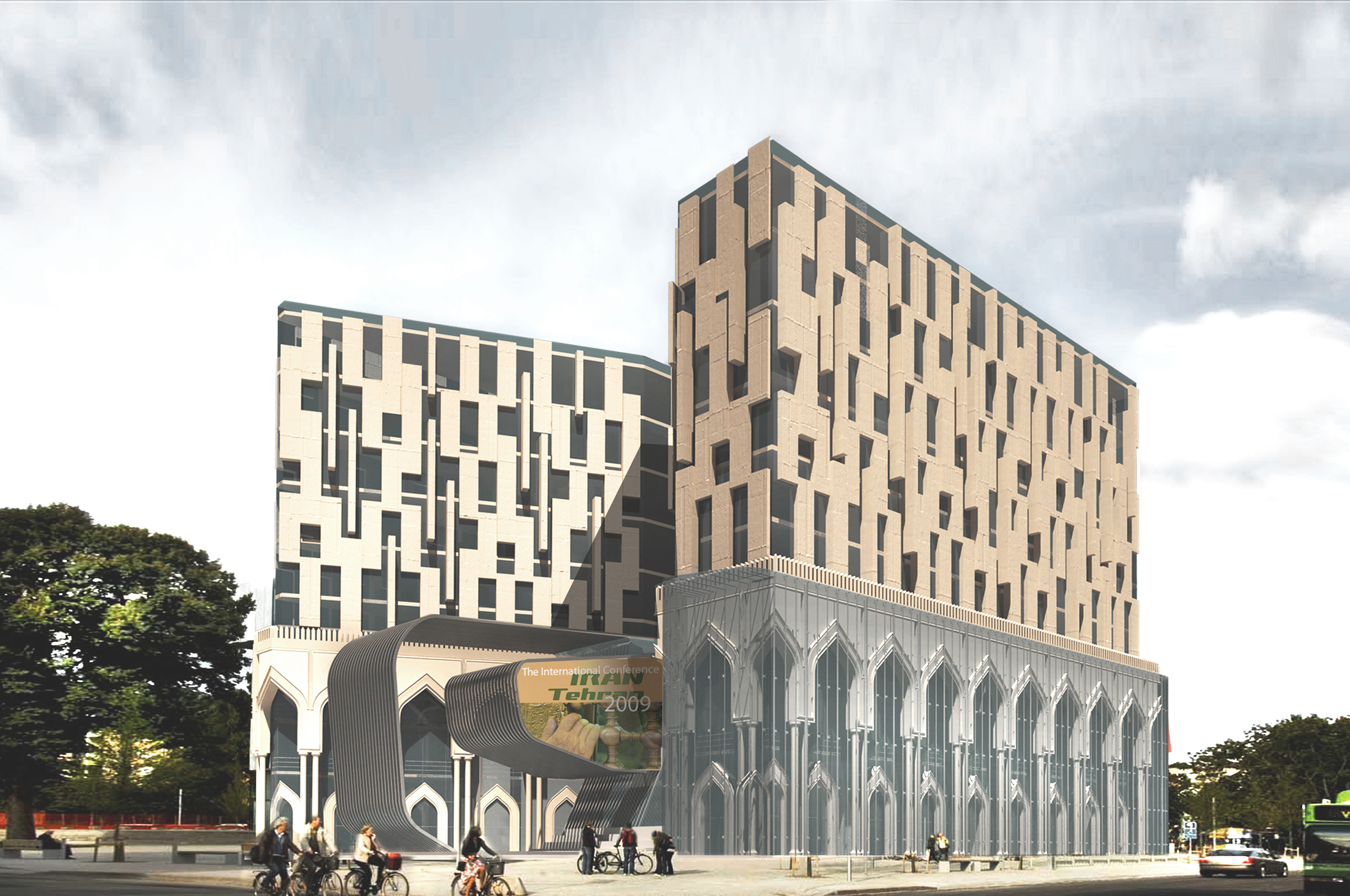 Architectural Significance

1. Cultural Integration: The design successfully integrates modern architecture with traditional Iranian elements. This harmonious blend showcases mutual respect and pays homage to the nation's heritage.
2.Urban Regeneration: The headquarters revitalizes the surrounding area, attracting businesses and investments. This transformation has a positive impact on the local economy and community.
3. Inspirational Landmark: The headquarters serves as an inspirational landmark, challenging conventional norms. It inspires future architects, showcasing the potential for innovation in contemporary architecture.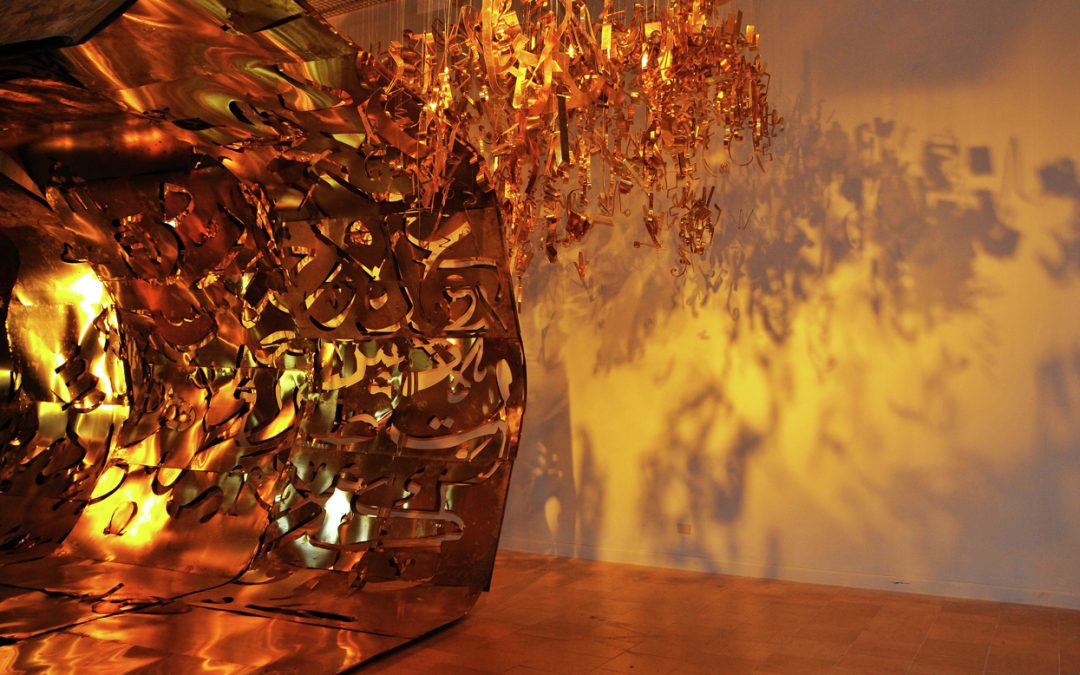 Step through time in Egypt's Pavilion at the Venice Biennale. Ancient wonders meet contemporary creativity, showcasing Egypt's enduring cultural journey. From artifacts to interactive experiences, immerse in Egypt's legacy.
read more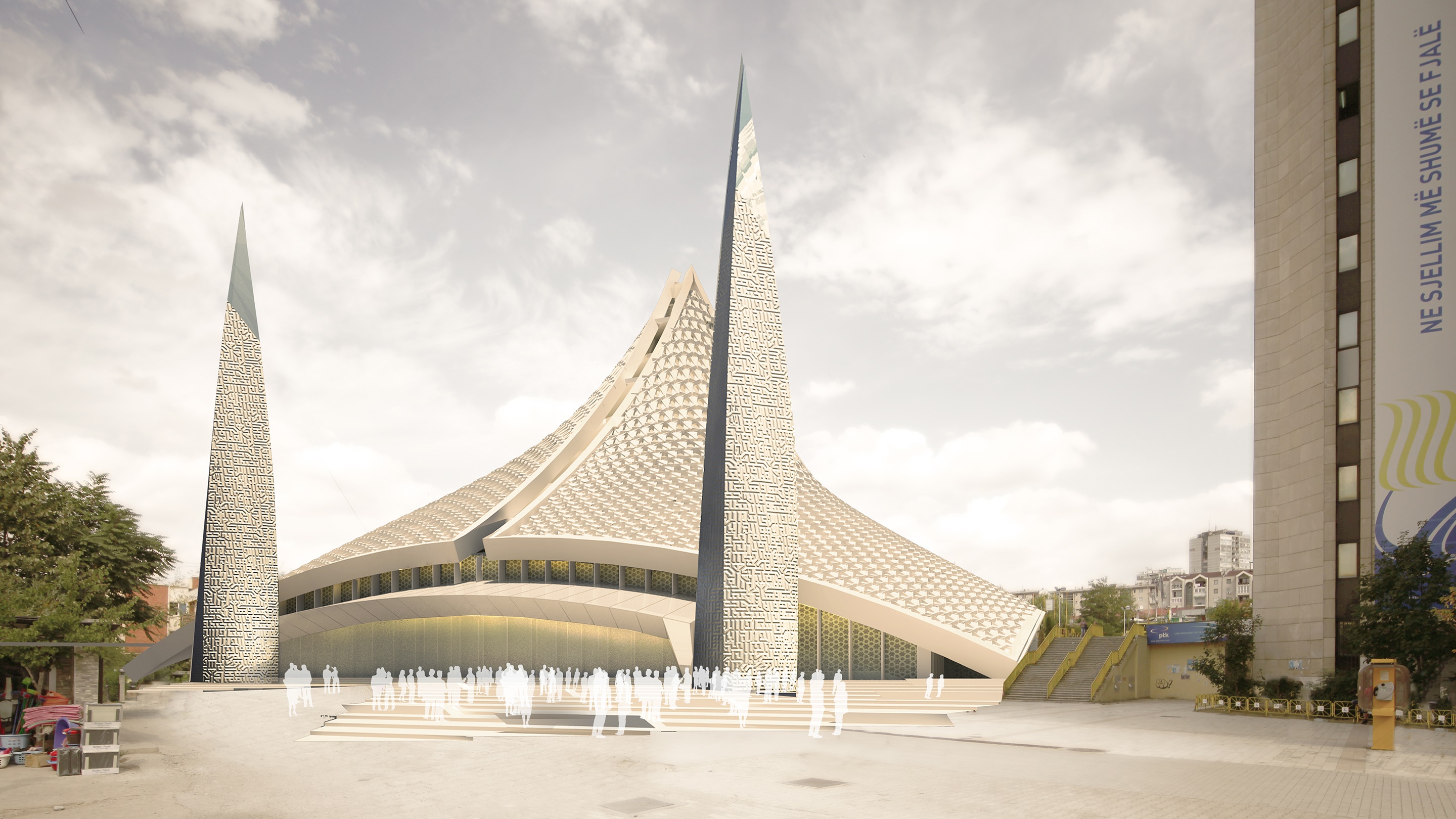 The Central Mosque of Pristina is a world-class building that reflects the Islamic Architectural Heritage and the high-tech character of the city. The design by Invert Studios (Victoria Stotskaia, Raof Abdelnabi, Kamel Lokman...
read more
No Results Found
The page you requested could not be found. Try refining your search, or use the navigation above to locate the post.