Orial-Doha
Utilizing state of the art modeling and sustainable design techniques, the 10 towers will act as a gateway to the city, with the highest tower rising for 215 meters, and the project will provide world-class residential and business services.
The design concept was driven from the traditional Islamic patterns and includes a diaphanous «mashrabiya» that protects the exposed parts of the building against sun rays resulting in 25% reduction in the surrounding landscape to ensure a highly sustainable and efficient building.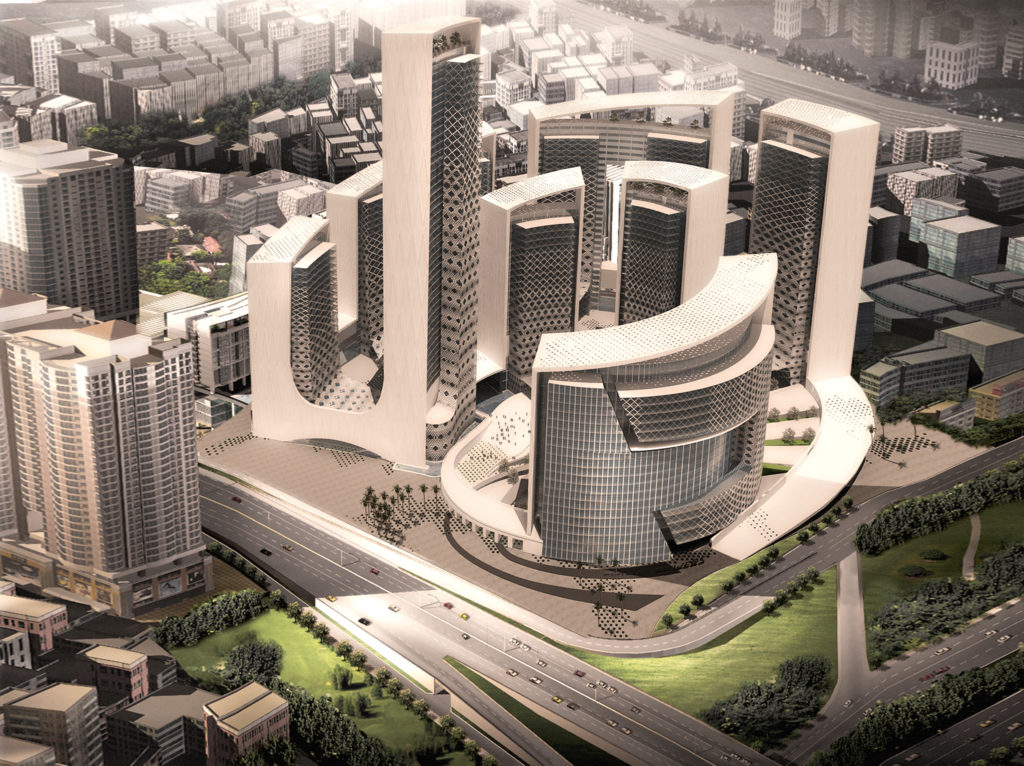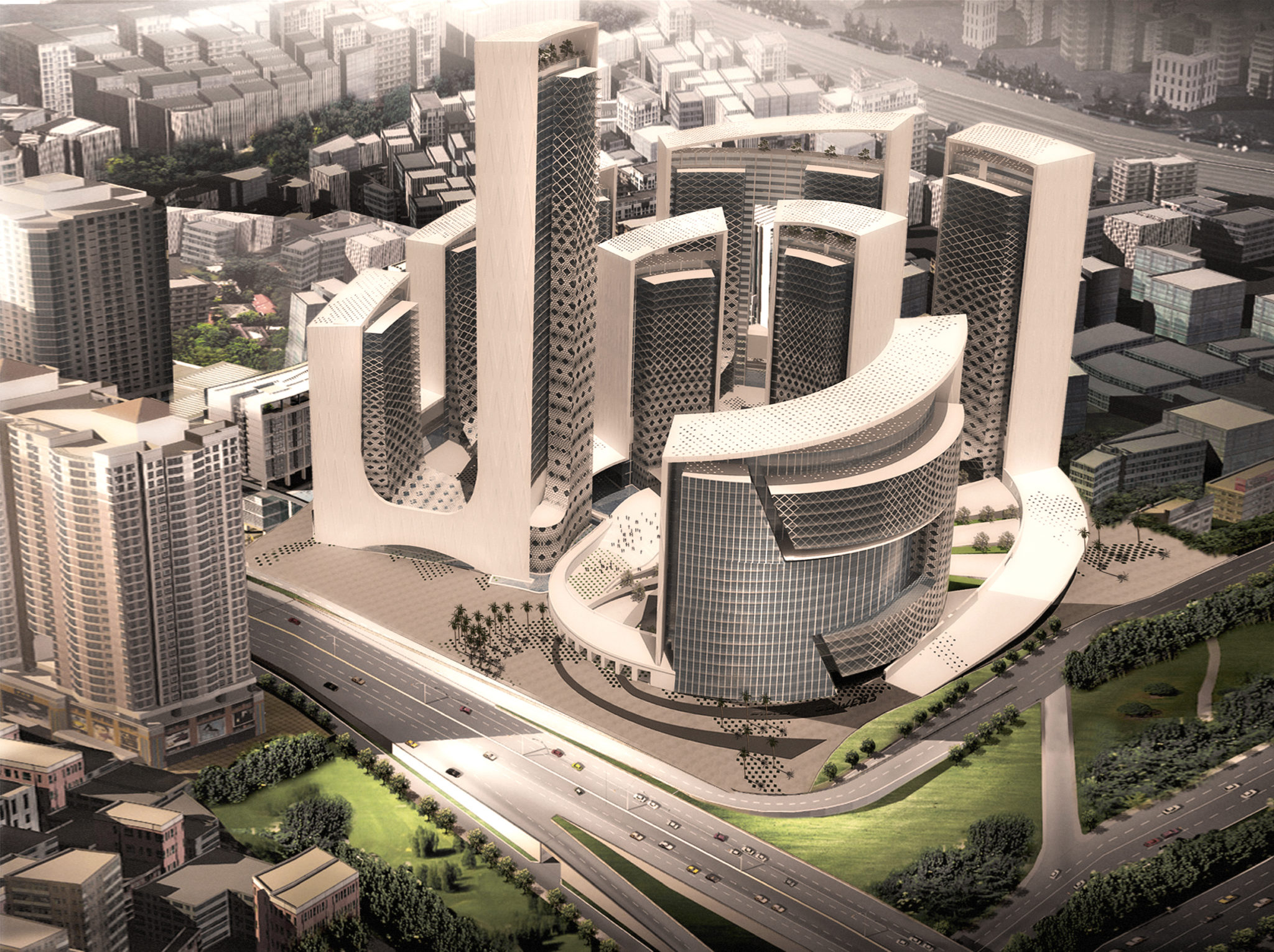 The «mashrabiya» was conceived as a dynamic facade that will respond to the sun path. Landscaped external spaces include palms and water features while sky gardens are situated on the upper levels of the building.