North Coast Compound
when you think of beach houses architecture in Egypt, you often think of boxes: big, brick buildings without much aesthetic character. But the implications of standardized, florescent-lit high-rises can be far more than aesthetic for the people who live there. North Cost Compound shows how the housing project in this type doesn't have to be desolate. A new set of design standards hopes to turn over a new leaf in affordable housing architecture.
approach to the masterplan integrates a mix of new and familiar house typologies in a highly efficient masterplan to maximize internal living space and flexibility for individual homes. The scheme's geometric and material consistency was inspired by the powerful forms and simple materials of the buildings.INVERT studios have utilized these geometries to bring light into facades, allow rooms in the roof, permit oblique views to the landscape beyond the site, and to introduce a sculptural rhythm to the scheme's streetscapes. All housing types incorporate covered porches; central stair halls; roof terraces; Juliette balconies and cathedral ceilings. Loft spaces are either finished or can be retrofitted by homebuyers as additional bedrooms. Ground floor studies in all houses both animate the street and help bring economic activity to the suburban development.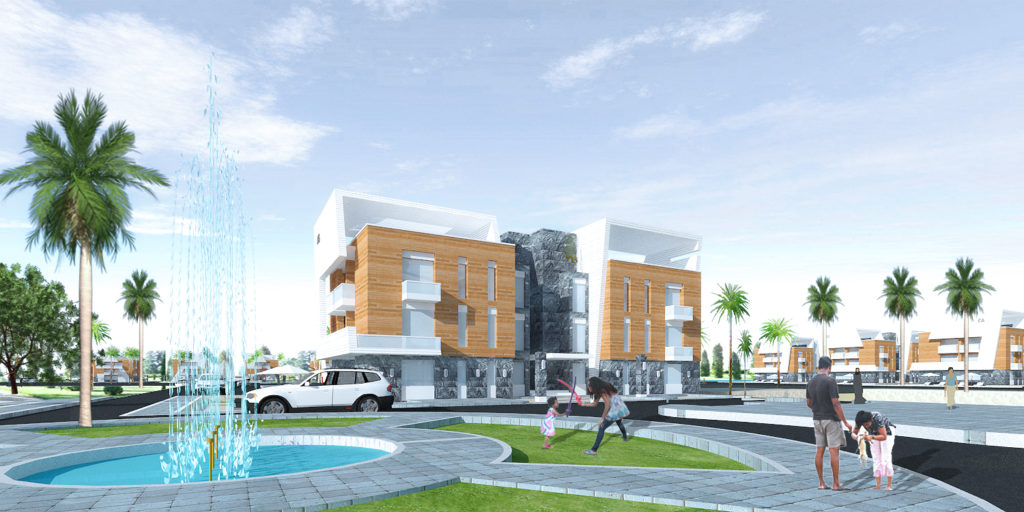 The site design additionally focuses on green space, incorporating a co-op garden for residents in partnership with test kitchens and on-site restaurants, as well as green pedestrian paths between residential and shared spaces.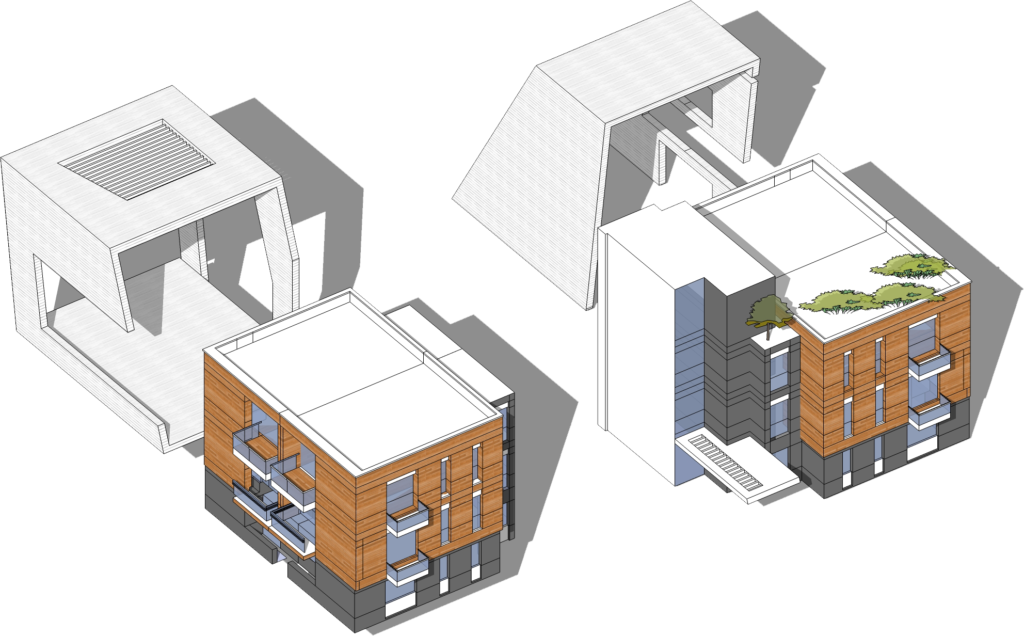 The apartments are one-story, provide a front parking court that maximizes south-facing orientation and views to the street/landscape beyond. Covered front porches with balconies give the houses an open and inviting street presence. Front 'outriggers' contain the study and bedroom above. Central entrance halls lead to an open plan living, kitchen and family room that opens to the garden. A front study can double as a guest bedroom.