"Breathing bubbles" Functional skin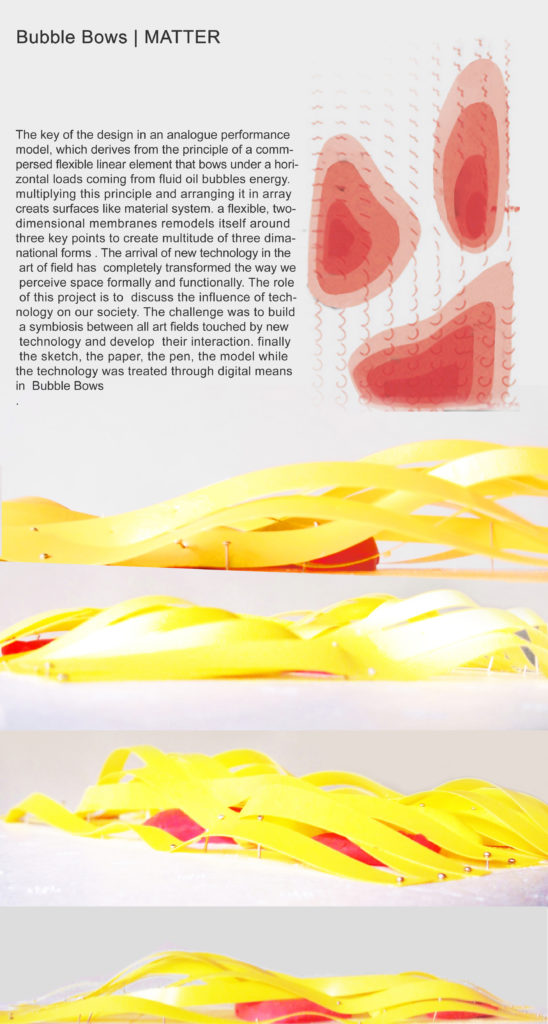 The interior spaces are called bubbles. They are composed of flexible elastic materials and framework and float supported by the active dampers of the Fiber structure. The bubbles change in shape according to the nature and conditions of activities in the interior. Sometimes they are large masses, sometimes they are long and narrow, and sometimes they are compressed into a number of spaces.
The floors inside the bubbles form a continuous spiral, allowing them to respond to these changes.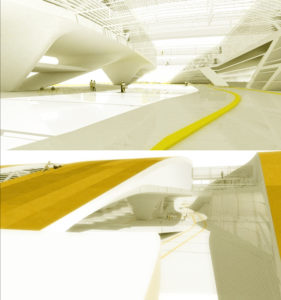 The surface of the bubbles is a"functional skin" that responds to the outside world, the transparency of the surface materials, made of liquid crystals sandwiched in plastic, changes according to the activities in the interior. Alternatively, the skin can become a visual screen, communicating in real time with people on the street.
The combination of flexible bubble spaces with the flexible Fiber structure enables an architecture that breathes like a living organism.